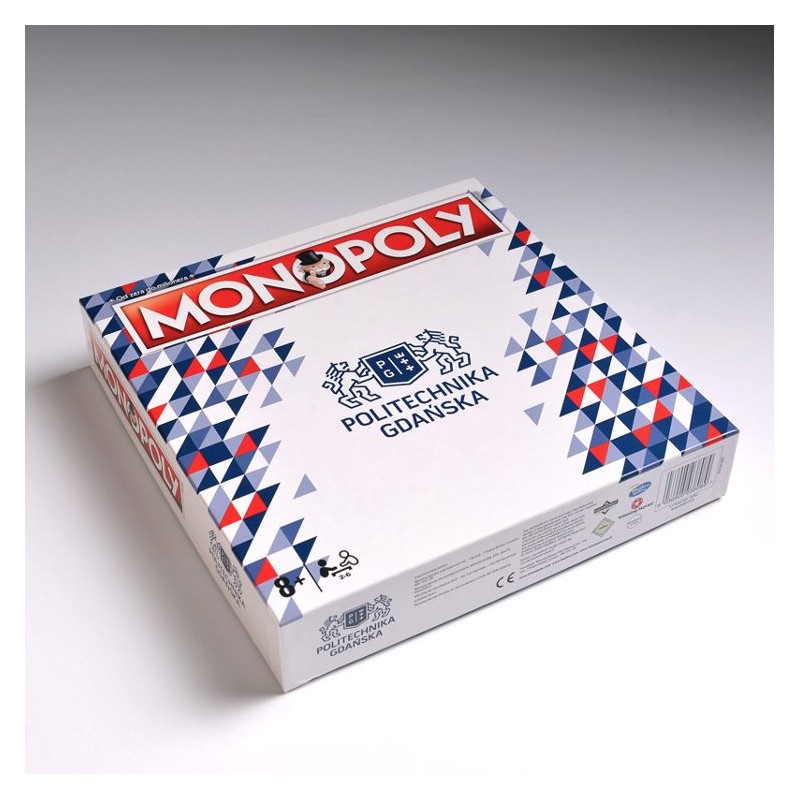  
monopoly
MONOPOLY board game 'Gdańsk University of Technology' - studying is not only science, it's the best time in your life!
what is it like to study at Gdańsk University of Technology and what challenges await you during your studies at the largest technical university in Pomerania?
boasting over 110 years of tradition, the GUT Student Self-government has prepared a unique, first edition of MONOPOLY!
visit the campus of Gdańsk University of Technology, develop your passions to finally obtain titles at selected faculties!
countless attractions as well as the daily reality of studies are waiting to be discovered!
the game includes: a board, 8 pieces, 28 'Property Title' cards, 16 'Polytechnic' cards, 16 'Student' cards, 1 MONOPOLY banknote file, 32 dorms, 12 lodges, 2 dice, instruction manual.